SIENTO RECYCLE UNI Lin 11
Minimum order =
1
linear(s) metter(s)
Flame retardant

Acoustic

Thermal

Recycled fabrics
Heavy canvas fabric, the Siento recyclé is woven with mixed dyed yarns which gives this textured linen effect. The warp and weft are made with recycled polyester yarns. Usable as a printing support. Please note : the background can modify the coloristic rendering.
Uses
Curtains

Cushions

Roman blinds

Panel curtains

Bedspreads

Valences

Seating

Bed runners
Composition
80% recycled polyester FR / 20% polyester FR
Fabric direction
Room high or standard direction
Room high or standard direction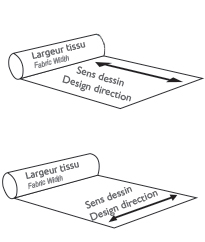 CS/SN
Room high or standard direction conception

Maintenance advice
Wash at 40° maximum

Do not bleach

Iron at 110°C maximum

Dry cleaning allowed

Do not spin dry
Labels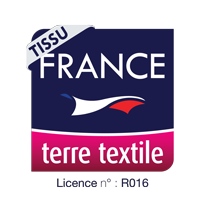 France Terre Textile (R016)
Certifications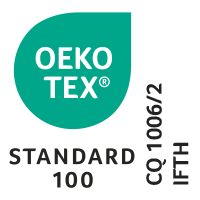 OEKO-TEX STANDARD 100 Recyclé (CQ 1006/2)
Fire ranking
M1 / B1 / IMO PASS / UNI 8456 / 9174 Classe Uno
Acoustic
Noise reduction coefficient (NRC) :
0.73
Weighted sound absorption coefficient (αw) :
0.65
Acoustic absorption class :
C
Optical index
Light reflexion
41 %
Light absorption
51 %
Light transmission
8 %
Thermal index
Solar reflexion
55 %
Solar absorption
29 %
Solar transmission
16 %
UV transmission
5 %
Gtot
Gt 39 % Fc 66 %
gt/Fc
Echantillon testé selon la norme DIN EN 410 2011 fixant les méthodes de mesures et de calcul en référence à la norme EN 13 363-1
gt = 0.73 = Facteur solaire du vitrage par référence.
Double vitrage isolant faiblement émissif dont le facteur de transmission thermique du vitrage seul est U=1.6W/m2k.
Fc=facteur obscurissement FC des matéraiux de protection solaire selon la norme DIN EN14501.
Resilience
Lightfastness (units Class/8)
6
Pilling
4-5
Martindale (Cycles)
90000
Dimentional Stability (%)

Curtains

Cushions

Roman blinds

Panel curtains
Bedspreads

Valences
Seating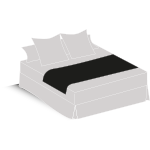 Bed runners